History, culture and tradition
Bacinella per il latte

Cinque recipienti di diverse misure, ma di fattura simile in latta smaltata di bianco con bordi blu.
Usato per la fabbricazione del burro. Subito dopo la filtrazione bisogna versare il latte entro questi recipienti bassi e larghi, che vengono riposti in un luogo fresco finché si forma la crema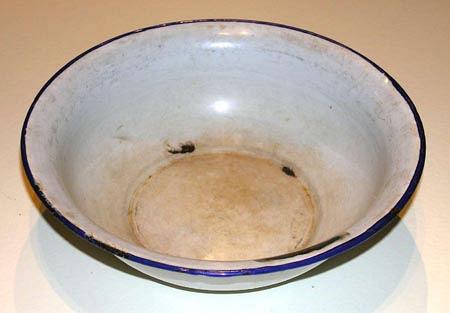 © Istitut Cultural Ladin Majon di Fascegn - Vigo di Fassa (TN)
One of 2301 objects from the Scrin project. Further information at www.scrin.net.